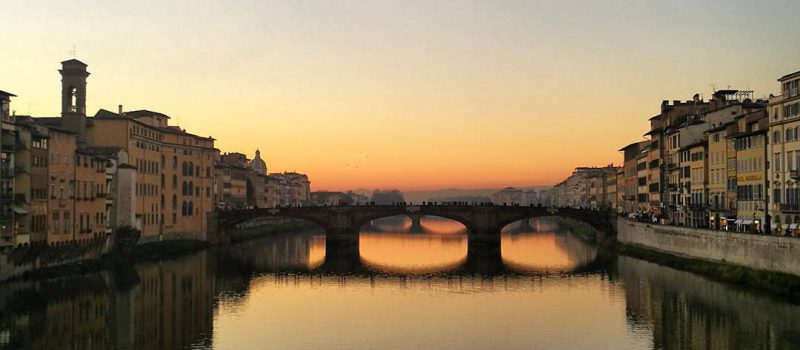 It was almost 10 years ago that I came to Firenze for the first time. I wanted to learn Italian and decided to make Firenze my home for a few weeks during the summer of 2008. I'd had a couple of rough months and just wanted to indulge myself in everything Italy and Firenze in particular had to offer. I met the most wonderful people, fought my way through the obstacles of learning a new language, had long summer nights at my balcony with awesome roommates and by the time I had to leave I knew one thing for sure: I was going to come back. Firenze had become my second home.
Ever since I've been coming back every year and my love for this beautiful city just became stronger and stronger. The better I got to know the streets, the people, the language, the food and the art -the beautiful, mind-blowing art-, the city  and I became closer. Whenever I'd leave again I was a little sad and every flight home left me wondering whether I would ever be able to live in that city, build a life there.
Until this summer. After some bad months and a particular bad day I decided to just grab my bags and move to my happy place for a weekend. Just to take my mind of things, being in a place that I love so dearly. Art and art history have always been two of my big loves and after an eye-opening conversation earlier this summer I had decided I wanted to get to a place where I felt closer to those loves, but I had no idea yet where to start. As soon as I opened the windows of my hotel room, heard the buzzing of the streets late at night, wandered through the beautiful streets filled with so much history the next day, things started falling into place. This is my happy place. This is where I feel more tranquil than anywhere else in the world. And the place is filled with history and art. The answers came to me, without even having to ask the question. I guess that is what happens if you follow your heart.
As soon as I got home I started making a plan and here I am, just 1,5 month later. I have an apartment in Santo Spirito, I'll be renting out my flat at home to someone, my cat's travel allowance just got in and there's a language school waiting for me to start taking classes there on the 6th of November. November 4th will be my moving date. Just a few more weeks left. I'll be sharing the ups and downs of this super exciting adventure with you right here. And when things progress, I'll try to share some pictures and (art) history backgrounds on the beautiful city that Firenze is, in an attempt to make you fall in love with the place as much as I did years ago.