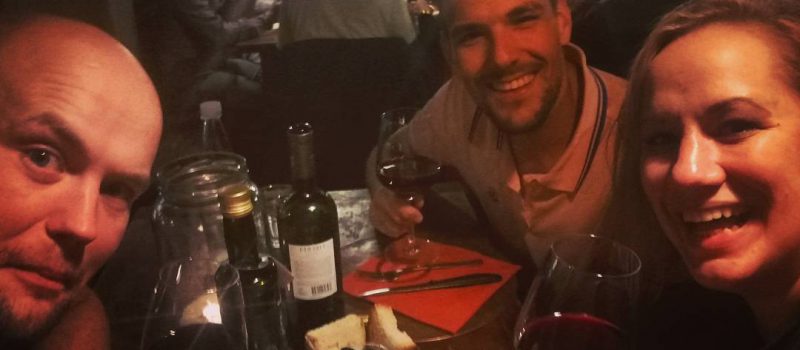 So here I am. 4 Days into my Avventura Fiorentina. Leaving my city, home for almost 8 years, car, friends, family behind was the weirdest thing in the world and didn't fully sink in until much later, when I was alone in my new apartment. It's a lovely cosy place and now that I have decorated it with my own stuff it actually feels like a pretty decent replacement for my Utrecht flat. The cat seems to feel comfortable, my bike's parked a bit down the street. Already found a good grocery store and started exploring the neighborhood.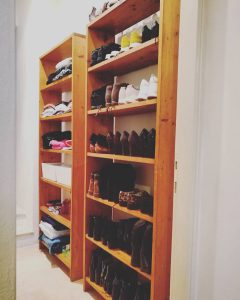 The area I live in – Santo Spirito –  is one of the nicest parts of Florence. It's nothing fancy, but it just has a very relaxt, non-touristy feel to it, even though I'm literally steps away from the Giardino di Boboli and the Palazzo Pitti. Whenever I look down my street, I can see the tower of the Palazzo Vecchio towering over the city. It feels surreal actually living amongst all this beauty now and in the same time I don't think there has ever been a place where I ever felt more tranquil. It's in the snippets of conversations in Italian I overhear, the honking of cars and the buzzing sound of motorini passing by. It's in the view of the Arno river, the surrounding of the Tuscan hills and the countless churches dotted throughout the city. This city has been through so much and still here she is. Fierce, authentic, feminine and beautiful.
Despite all of this, the reality of actually being here is slowly sinking in as well. That means being far away from friends and family, not having a social circle of people to call for lunch, dinner or just a glass of vino. Not yet, that is. Moving abroad changes everything. I already knew that and now I feel it. It's not easy, it definitely isn't. It's very bittersweet so far. One moment I feel intense joy over being here and being able to live here, the other moment doubt strikes me and I start wondering whether I'll actually ever be able to speak the language, adjust to the Italian customs, find a job, make a living…. I've set my own bar pretty high, but that's the only way I can actually do this. I want to challenge myself.
For many people it probably seems odd. To hold yourself to standards that are so high that they make you nervous. But the thing is, they make me happier than I have been in a long time. I didn't come here for it to be easy. I came here to reveal another layer of myself tó myself. To expose myself to this adventure and see where it takes me from there. So far so good. More to come soon!