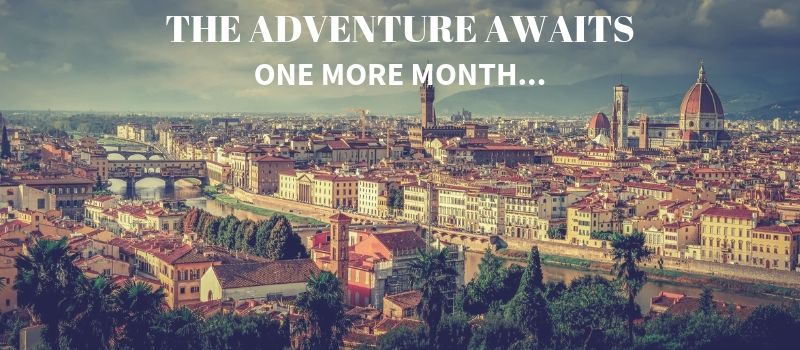 From my 5th floor apartment I look out over all the little lights of the city, on a rainy Saturday evening. I've lit some candles, have some music playing and my mind wanders of to all the things that have happened to me over the past few months. There have been so many unexpected encounters, old and new friendships, big decisions to make and small steps to take.
My current state of mind could be best described as 'it's complicated'… Where the past few months feel like a tornado that passed by, right now feels a bit like looking at the mess that it has caused. Most literally this is the case for my apartment. With half-packed boxes all over the place, little piles of stuff to throw or give away and me trying to actually live here at the same time, it looks like a battlefield. It seems like every bit I clean up causes another mess somewhere else. Exactly that is the case with my head. Every time I feel like I figured something out, another issue arises. There's just no end to it. A big step like this does weird things to body and mind. I'm in a bit of a weird mood to be honest. It's a mixture of stress, excitement, sadness and happiness. All at the same time. Sometimes I just can't contain myself with happiness and the next thing I know I have mental breakdown and just want to hibernate. However, in the end it still feels like I'm taking the only possible road in my life right now and that does come with great excitement, that makes up for all the worrying, goodbyes and bittersweet feelings.
In less than a month time I will be able to call Florence my home. I will be biking through the little streets that I have walked so many times before, eat some pasta in one of my favourite restaurants and be able to actually go home afterwards, roam through the hills around the city… Whenever I think about this I feel something that is best described as being in love. It's this little tingling feeling in your belly, little butterflies flying around and enjoying themselves. I feel like the best version of myself in Florence. Does it get any better than living in the place that does that to you? I truly believe that if you're able to do that, the rest of your life will find it's way around you. The adventure awaits. Just a few more weeks!