The best places to eat in Florence 2019
Italy is famous for its food. Full Stop. No doubt about it. It's one of the things I love the most about living here; the never ending access to some of the freshest and best ingredients in the world a culinary tradition, that's as rich as it is simple, and being surrounded by numerous amazing restaurants.
However, if you end up going where the guidebooks send you, you'll be queuing for an hour for a 'panino' (and really guys, there's no sandwich so good that it's worth an hour wait!), waiting for a table at a restaurant crowded with other tourists or pick out a place, only to find a sign saying 'Completo' (full) on the door.
There's better ways to enjoy the Florentine food scene! Here are some general suggestions on how to find the best places to eat in Florence. And some of my personal favorites!
The do's and don'ts of Florentine dining
When strolling the streets of Florence you'll find countless restaurants, with many of them exposing their fare in big shop windows. Huge chunks of meat, plates full of 'salumi', and big English signs advertising 'authentic Italian food'.
Well….that's a hint right there, isn't it?
There are very few places that do these things and that are actually any good. Go for more modest places, that don't 'scream' at you. You usually find those a few streets down the block, instead of in the main squares and shopping streets.
Browse, get lost and stumble upon the best finds!
Traditional food in Florence
Traditional Florentine food includes a good 'bistecca Fiorentina' (T-bone steak), Lampredotto (cow stomach) and Trippa (tribe).
Although these can be very tasty (depending on what you like, none of them are personal favorites of mine…), there's also lots of other great dishes to explore.
Go for a hearty 'ribollita' (Tuscan bread soup), tagliatelle ai porcini (pasta with porcini mushrooms) or any variety of 'cinghiale' (wild boar).
If this is all too heavy for you after indulging in pasta and other delicacies for days, try out some lighter food at a good seafood place or go for an aperitivo with nibbles on the side instead of a big meal.
Last but not least: explore Oltrarno! In my experience restaurants on 'my' side of the river, generally speaking and of course there's exceptions, do a better job at price/quality and deliver a more authentic experience amongst the Italians, instead of huge tourist traps.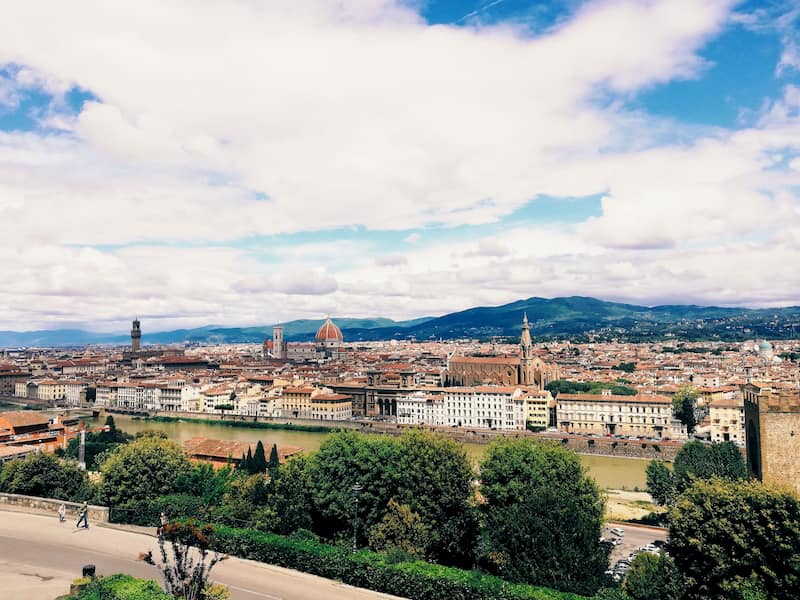 Best places to eat in Florence: My top picks
In the 10+ years I've been coming to Florence now, I've seen the local restaurant scene change. 10 years ago it was hard to find a good pizza (because Florence has less of a 'pizza tradition') or anything that was not standard Tuscan fare.
Now you can find lots of different places and there are new bars and restaurants popping up everywhere you look. My personal faves include something different for everyone. Tuscan fare, small bites, exclusive dining, seafood and comfort food. It's all there!
List of my favorite restaurants
Here is a list of the best places to eat in Florence, Italy.
Burro & Acciughe
Style: Seafood
Address: San Frediano, Via dell'Orto 35/R (click for Google maps)
A great place if you fancy seafood. It's fresh, simple and delicious. A good selection of wines, super friendly staff and a daily changing menu besides the regular delicacies they serve makes for a guaranteed great dinner.
Italian Tapas
Style: Tapas
Address: Santo Spirito, Via Sant'Agostino 11/R (click for Google maps)
Looking for Italian food, but don't want a huge plate of pasta or indulge in another pizza? This is the place for you! Modern and fun 'ristobar'. Get a few small dishes to share, accompanied by a good glass of wine or a cocktail and enjoy the relaxed atmosphere, the super friendly staff and the beautiful little garden.
Tamerò
Style: Pasta
Address: Santo Spirito, Piazza Santo Spirito (click for Google maps)
Really good pasta, with a little twist and quite a few other excellent dishes as well. A modern take on Italian cuisine, a good drinks menu and a modern, edgy décor to dine in. During the summer you can sit outside in front of the restaurant.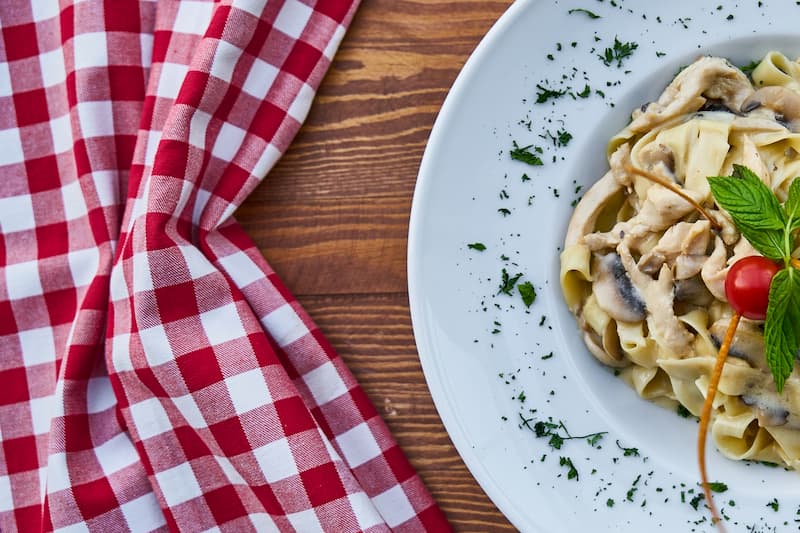 Antica Porta
Style: Pizza
Address: Porta Romana, Via Senese (click for Google maps)
Fancy a really good, thin and crispy pizza? Make your way to Antica Porta and you will definitely not be disappointed. Fresh ingredients, traditional and more modern toppings and great staff make for one of the best pizza experiences in town.
Al Solito Posto
Style: Pizza
Address: San Frediano, Via di Camaldoli 2/R (click for Google maps)
Another  great option for pizza. This places does the Neapolitan version, with thick, fluffy crusts. The classics are all here, as well as some really fancy modern varieties. Modern place, decent prices.
Djària American Bar
Style: American
Address: Santo Spirito, Via de' Serragli 100/R (click for Google maps)
American food in Florence? Yes! Because we all need a break from pasta sometimes and this happens to be one of the better places to get your fix of a pulled pork sandwich, a Baltimore style crab cake or some good old-fashioned brownies. Besides it's ran by a lovely couple with a real passion for what they do. They have a great selection of beers and make some of the absolute best cocktails in town!
Trattoria BBQ
Style: Tuscan/Italian
Address: San Frediano, Piazza Torquato Tasso 9/R (click for Google maps)
Simple, but really good trattoria with some Tuscan classics on the menu. Their grilled meats are amazing, as well as their pastas. Randomly, they also have a really good chicken curry thanks to their Bengalese chef.
B.O.r.G.O.
Style: Tuscan/Italian
Address: San Frediano, Borgo San Frediano 145/R (click for Google maps)
Traditional dishes within a not so traditional concept; there's no starters, mains and deserts. You can mix and match as much as you like. The staff is friendly and smiling and always happy to help you out.
Essenziale
Style: Italian
Address: San Frediano, Piazza di Cestello 3/R (click for Google maps)
Want to really treat yourself? Go for a dinner at Essenziale! A modern presentation of Italian cuisine, daily fresh products in a spacious and modern restaurant. Dining at Essenziale is a real night out!
Buon appetito!
These are just a few of the many great places to dine at in Florence. Do you have experiences with the places above, or feel like you know a place that really needs to be added to the list? Let me know!
Buon appetito!