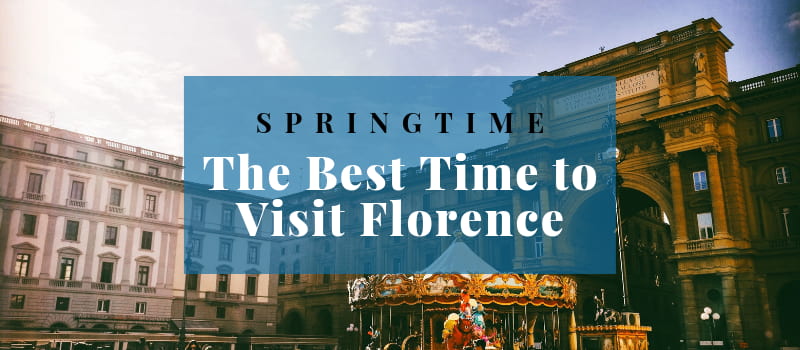 Springtime: The Best Time to Visit Florence
Summer has arrived in Italy and whilst we're enjoying our first hot days of this year, I'd like to tell you a bit more about the best time to visit Florence: Spring!
Why go in spring?
Spring in Florence is usually mild. Temperatures start rising late March and we hit the first real highs usually in June. With an average temperature around 20 Celsius (68 Fahrenheit) the weather is perfect for sightseeing.
Thus some excellent months to visit for those of us (including me!) that are less adapted to really hot weather.
Though there will be an incidental shower, spring is mostly dry (circa 10 rainy days a month) and the days are excellent to spend outside, exploring narrow alleys, 'piazza's' (not to be confused with pizza…) and sipping a glass of wine in the late sun.
Another great benefit of the spring months is that they are less expensive than the high season of June, July and August.
Although, Florence doesn't have a low season anymore, the summer months and long weekends are more expensive than the rest of the year.
Easter, 25th of April, 1st of May, and the 2nd of June are the most important holidays to keep in mind when booking.

Things to do when visiting Florence
A city like Florence never lets you down in terms of things to do and many of them are listed online and in guide books.
However, there's nothing like some advice from someone living in the area, so here are my favorite ways to spend Florentine spring:
Browse through Oltrarno – the 'other side' of the Arno river. Full of beautiful little streets, some of the best food in town and lot less crowded than the historical centre.
Put together a little picnic and take it to one of the gorgeous gardens or parks.
Enjoy a long lunch with a good glass of wine at Piazza Santo Spirito or one of the adjoining streets, after browsing a weekend market.
Apart from these things there are always new exhibitions and activities in the city. This year (2019) there is a lot going on around Leonardo Da Vinci, since it's 500 years after he died.
There are special activities, works of art, and exhibitions, all centred around Leonardo and his contemporaries. You can find more information on the Firenenzeturismo website.
Most museums have regularly changing exhibitions, as well as a venue like Palazzo Strozzi. Check out the individual museum website for more details.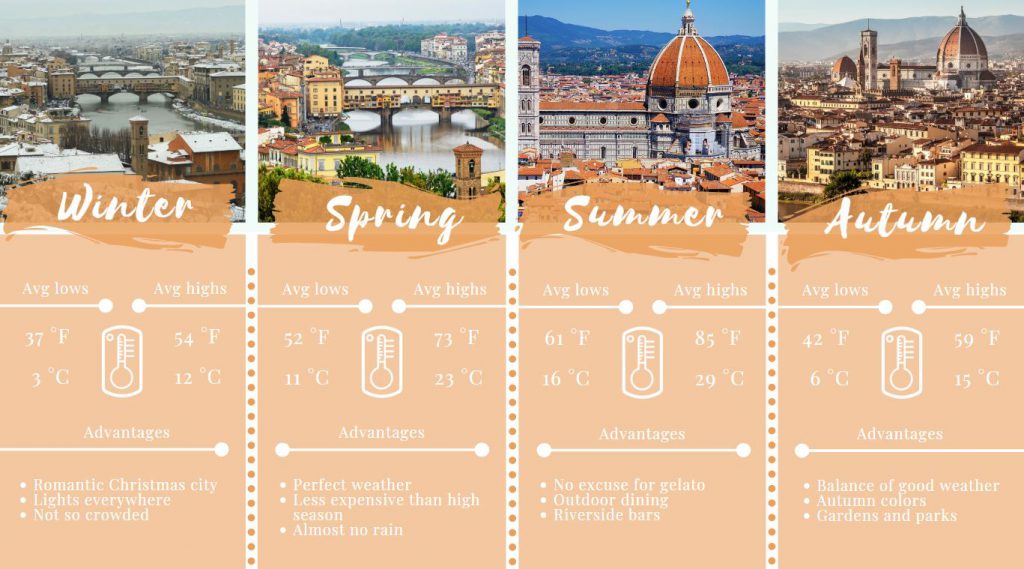 Summertime in Florence
Obviously other seasons have their advantages too. The hot summer months will give you the perfect excuse for a gelato at least two times a day.
Everywhere you go you can smell the jasmine in bloom and the evenings are perfect for outdoor dining.
Upstream along the Arno River, past Ponte San Niccolo, opens 'MOLO'. A strip of riverside bars, usually summer versions of already established bars elsewhere in the city.
Bring some insect repellent though, the mosquitos out here are pretty notorious….
Autumn in Florence
Autumn, like spring, offers a perfect balance of good weather, lower temperatures and fewer crowds. It's also a good time to visit the many gardens and parks of the city, as they slowly start turning into their autumn colors.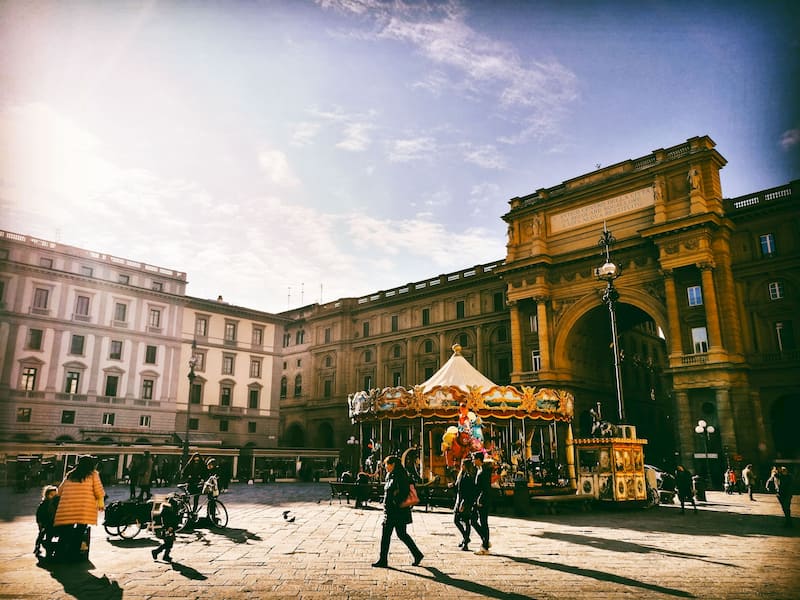 Winter in Florence
When winter comes, especially in November and December, Florence turns into a romantic Christmas city. The municipality puts up lights everywhere in the city and from mid November until Christmas there's a cosy German Christmas market in Piazza Santa Croce.
January and February are the most quiet months of the year. Museums are not as crowded and you won't have to book tickets for the highlights days or even weeks in advance. You may have to bundle up in a thick jacket and a hat, but there's always 'cioccolato caldo' (hot chocolate) or a glass of red wine to warm you up at the end of the day.
Of course there are many more things to do in Florence: a walk discovering hidden gems in the historical centre, visiting some of the lesser-known churches and indulge in their history, or grab a bike and pedal along the Arno River.
Want to join me on some (spring) adventures? Drop me a message!