Florence travel tips: Your ultimate travel guide
Florence is a beautiful city with a rich history. It's amazing to see all the old, prestigious buildings everywhere. Walk around and enjoy the soft music of street musicians, the smell of fresh coffee and the sight of people laughing and having a good time. The romantic and warm vibe is what makes the city so special.
Preparation is key if you're visiting a city as diverse and vibrant as Florence. The city offers many museums, restaurants and tours to choose from, and that can be overwhelming at times.
With these Florence travel tips you'll make the most out of your  trip to Tuscany's capital.
Life's too short to eat boring food and wait in lines for museums not worth visiting….With my Florence travel tips I hope you get inspired with what fits your schedule.

When to visit Florence?
Are you visiting Florence during summer-, fall-, winter- or springtime? Each season in Florence has its pros and cons.
Springtime in Florence
Not sure when to visit Florence? If you're free to go anytime, I advise you to plan your trip in the springtime. Check out my blog about why springtime is the best time to visit Florence.
Summer in Florence
Summer is pretty humid in Florence, with temperatures around 30°C (86°F). The city also gets really crowded with tourists clogging the streets.
However, it's also the sunniest season. Summertime is perfect for cold drinks, gelato and driving a Vespa through the Tuscan hills.
Fall in Florence
Do you prefer peace and quiet? Consider visiting Florence in fall. The weather's still nice and warm most of the time. But make sure to bring an umbrella for the rain.
Winter in Florence
Winter in Florence isn't freezing cold, with temperatures around 8°C (46.4°F). This means you can still comfortably explore the city. It's the least crowded season, but there are also fewer things to do.
If you care more about visiting museums and strolling around than drinking wine on a sunny terrace, winter is a great time to visit Florence.

What to do in Florence?
It doesn't matter if you're visiting with friends, as a couple, or with your grandparents. Florence has something for everyone. Do some shopping, visit museums, explore the countryside, and have all kinds of food and drinks in between.
Here are some things to do when you find yourself in Firenze.
Museums in Florence
Are you into art and history? The amount of museums in Florence can be overwhelming. That's why I've made an overview of the 5 best museums in Florence.
Consider buying the Florence City Pass (Firenzecard) if you're going to visit more museums. It's usually cheaper.
Vespa tour in Florence
Have you ever driven a Vespa before? A Vespa is a typical Italian scooter: you'll see a lot of them once you get here! Driving a Vespa is perfect for exploring the city and the picturesque countryside.   It's less expensive than renting a car and adds to the whole Italian experience.
If this appeals to you, consider doing a vespa tour in Florence.
Day trips from Florence
Even though Florence is my favorite place in Tuscany, the countryside and smaller cities are also worth a visit. They offer a welcome escape from the crowds in the city center.
Do you want to see more of Tuscany? Check out my tips on the best day trips from Florence. You don't need to rent a car (or Vespa), because these day trips are perfectly doable by train.

What to eat in Florence?
Florence (and Italy in general) is basically food heaven. If it's your first time visiting Italy, you'll be amazed by the taste of real Italian pizza, pasta, and of course their coffee and gelato (ice cream). It doesn't even get close to what Italian food tastes like at home.
Florentine restaurants
Florence offers a lot of fine restaurants, in every price range. Good food with fresh ingredients doesn't need to be expensive in Florence. You can have a three course meal including drinks for as little as €50 (for two people!).
Every year I write a blog about the best places to eat in Florence. A tip to search for more good restaurants: check where the locals are eating. Avoid tourist traps, and travel off- the beaten track.
Gelato in Florence
Who doesn't love ice cream? Everywhere I travel, I miss the Florentine gelato. It's the best in the world, seriously. I made a list of the best gelato in Florence.
Getting around in Florence
The best way to get around in Florence is by foot. The center is relatively small and all the main sights are within walking distance from each other.
Do you want to go to another city, need a taxi or want to use a bus? Save these details:
ATAF

 is the company responsible for all busses in the city.
Florence also has two tramlines, operated by GEST
There are two main taxi companies in Florence: Taxi 4390 and Taxi 4242. For ladies there's a special taxi service (Taxi Rosa) between 10PM and 4AM. You get a discount and it's for women only.
If you want to visit other cities, trains are usually the best option. Check the Trenitalia and Italo websites for details.
Do's and don'ts whilst you're in Florence
Every city has its own culture. Here are some do's and don'ts for your trip to Florence.
Do's in Florence:
First of all: be nice! – This seems pretty straightforward, but somehow it doesn't always work that way. You're in one of the most beautiful cities in the world, chances are the weather is awesome, there's good food everywhere. There's absolutely no bloody reason to fight over a guidebook or be rude to a shop assistant or a waiter.
Try the language – A simple 'grazie' (thank you), 'per favore' (please), 'ciao' (hi or bye), 'buongiorno' (good morning – it means good day, but after the morning most Florentines will immediately skip to 'buona sera' (good evening)) or 'buona giornata' (have a good day) will get you a long way. These days are plenty of apps that can help you with the pronunciation and Italians are proud people. They love to help you out with the language!
Get Lost– Don't just tick things of your to do-list, but give yourself the time to explore the small streets, visit artisan workshops, get some not so standard souvenirs and explore real Tuscan cuisine away from the crowds.
Keep it Clean– Florence gets millions of visitors each year, which puts a huge pressure on the city's livability. Clean up after yourself, try to not sit at random steps with your food (what's your bench for lunch may be someone else's doorstep), don't throw your stuff on the ground.
Have cash on hand– Many smaller bars and shops don't accept cards yet or will charge you a fee for using them. It's better and a lot easier to just have a bit of cash. There's ATM's everywhere.
Accept you're in a different country– Which means some things may not go the way you're used to. Unless people are exceptionally rude to you (which I think isn't acceptable in any culture), try to keep that in mind. Service is usually a bit slower, you'll have to ask for the bill yourself (here it's considered rude to just drop the bill on the table once you're done with dinner) and not everyone speaks English. Try to go with the flow. It's Italy, in the end there's a solution for (almost) everything, but getting angry usually won't get you there.
Dont's in Florence:
Hop on Hop off– It may seem like a great way to see the main sights, in Florence it doesn't really work that way. The main sights are located in a pedestrian area, where the bus can't go. So you'll basically be spending a lot of money on a bus tour not seeing anything exciting at all. Walk or grab a bike!
Tipping– Tipping is very much appreciated, but not necessary. It's not a common thing to tip in Italy. However, obviously it's not forbidden to reward good service! If you do want to tip, 5-10% should do.
Stand in line for museums– Florence can get crazy busy in high season. The last thing you want is to spend half of your day standing in some kind of line (unless it's for gelato. Gelato is always a great reason to stand in line ;-)). For the main sights you can nowadays book tickets in advance. See the 'museums and sights' tab for the main links. For the Uffizi Gallery, the Duomo and the Accademia I definitely advice you to book in advance. Slots often sell out.
Useful links and FAQ
Some other websites that are useful to learn more about Florence and what's going on here:
English Blog & Magazine about Florence
Do you have any questions about Florence? Check out my FAQ. I've answered a lot of them already for you.
Are you travelling through Italy and looking for more small businesses that offer a personal experience? Check out one of the businesses below!
My friends Iris and Joël give great tours through Naples: Ontdek Napels (Dutch only website, let me know if you want more info and I'll get you in touch!)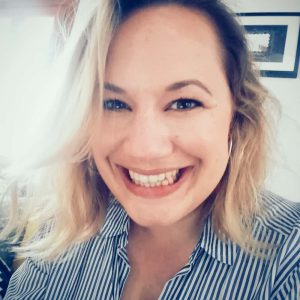 More Florence travel tips? Contact me!
Are you looking for more travel tips? Feel free to contact me for more tips or any questions.
And let me know if you have tips to add to this travel guide.